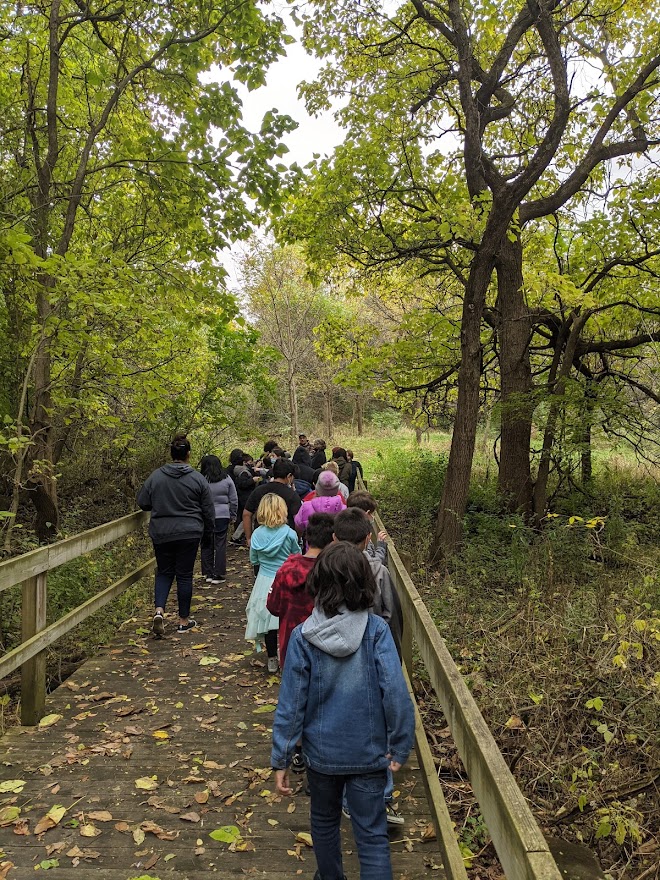 AIM had a very busy fall and winter! We have worked with Franklin Elementary School to bring in organizations for several enrichment activities as an extension of their class learning!
In October, Kindergarten through 4th grade classes went on a field trip to discovery park and Muscatine County Conservation came into their classrooms to supplement their science units about animals. The Kindergarten classes learned about habitats. They put their birds inside a nest (hula hoop), with food (pipe cleaner worms), and water (blue discs). 3rd graders learned about animal survival. They brought in a tree frog and talked about what features help it survive. 1st graders compared and contrasted the parts of different animals such as toad, salamander, and snake.
In December and January, Franklin Elementary students were able to take field trips to the Art Center and visit the Nature Connects Lego exhibit.
These students have had a great time with fun activities to supplement their classroom work! We are thankful to be working closely with the school district to bring these educational experiences to the students. Also, a big thank you goes out to all the companies and organizations that came to the classes, or let the classes visit them. We look forward to more opportunities in the future!