Goal: Every child succeeds academically through support in and out of school.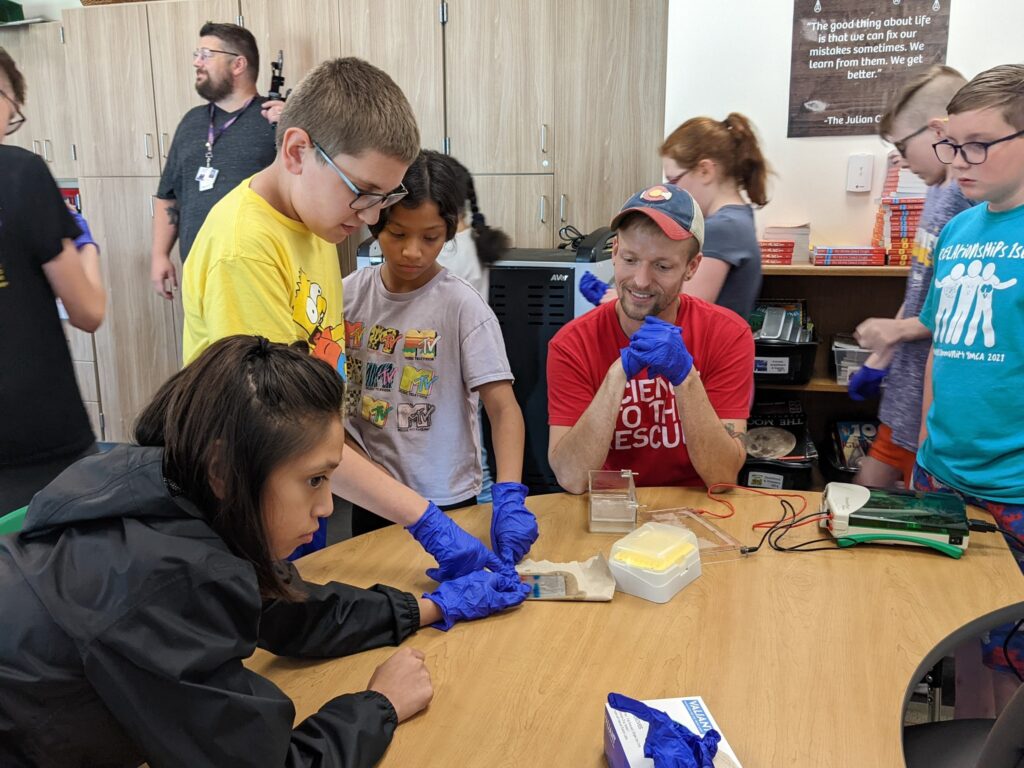 SMART Targets:
Increase 3rd grade reading proficiency from 41.5% in spring of 2021 to 75% by spring of 2025.
Decrease the number of D's and F's in math of 7th and 8th graders by 50% by the end of the 2021-2022 school year.
Click HERE to view Academic Success data.
Last summer we saw that students' engagement in SPARK enrichment activities positively impacted their attendance. Building on this success, AIM worked with Jefferson and Franklin elementary schools to offer enrichment opportunities throughout the school year. Various enrichment opportunities provided by community organizations, businesses, and higher education aligned with what students were learning about in ELA, math, science, and social studies. This allowed 712 students to connect with the content they were learning about in different ways during the school year.
West Liberty Mental Health Sessions

Aligned Impact Muscatine County is committed to the well-being of our community and this includes mental health. These recent years mental health has been the main topic in our conversations, due to the hardship of our previous years. Due to this, AIM, West Liberty Community School District, West Liberty LULAC, and the National Alliance on Mental Health joined forces to provide services that would have a positive impact on school staff, youth, and their families.
These organizations have partnered up to offer professionally-led sessions that address the harmful symptoms of depression, the importance of asking for help, flags to look for, and what we can do to help ourselves and others in moments of crisis. These sessions were offered to West Liberty school staff to provide them with tools and information on what to do in these types of situations. Then as a team, we proceeded to do a student session. Students received sessions specifically catered to them so they can recognize these signs not only within themselves but others as well. Lastly, we offered a family session open to any family that had a child enrolled in West Liberty High School so that families could build these skills together and open new conversations about mental health. We were able to provide these sessions thanks to the Ford Driving Dreams Grant, this grant allowed us to facilitate these for Latino/x/e youth and their families.  Community Partners for these sessions are: National Alliance on Mental Health, West Liberty Community School District, West Liberty Dream Catchers, and West Liberty LULAC.
Academic Success Community Partners:
CultureALL
Discover Muscatine
EICC Supply Chain and Logistics Program
ISU Ext and Outreach Muscatine County
It Takes a Village Animal Rescue
Kent Corporation
Meteorologist James Zahara
Muscatine Art Center
Muscatine Community College Nursing Program
Muscatine County Conservation
Muscatine Police Dept K9 Unit
Muscatine Power and Water
Musser Public Library
Pearl Button Museum
St. Ambrose
Stanley Center for Peace and Security
Trinity Muscatine Public Health