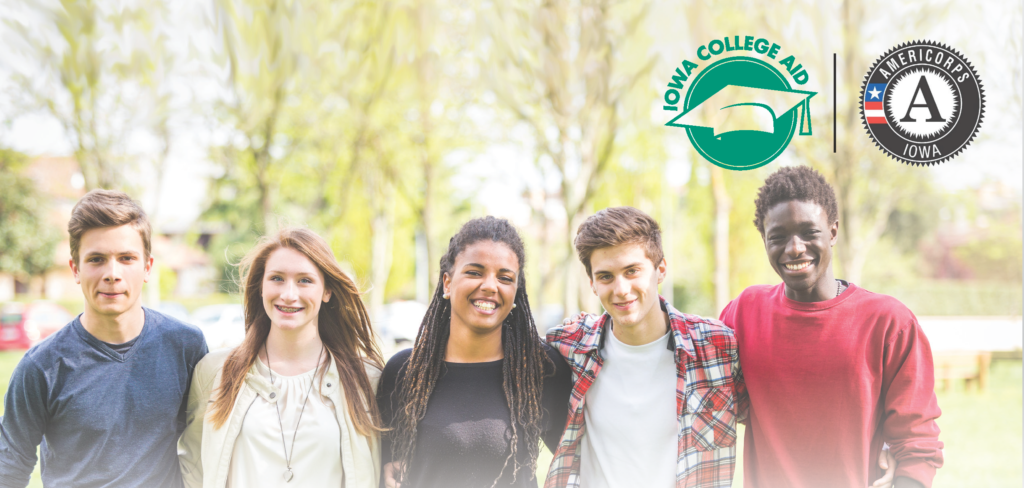 Do you have a passion for education and helping others? Do you want to make a difference?
Iowa College Aid is looking for motivated and passionate individuals to serve in the
College Access and Success AmeriCorps Program
. AmeriCorps members will be part of Iowa College Aid's Course to College Corps, supporting Iowa College Aid, Muscatine Community School District and other community organizations to expand college-access programming. Corps members will work directly with high school seniors as they navigate the steps of the college-going process and enroll in education beyond high school.
The Muscatine Community has been awarded one (1) full-time and two (2) part-time AmeriCorps positions by Iowa College Aid. Full-time positions require 1,700 hours within the 12-month term of service and part-time positions require 900 hours within the 12-month term of service.
Beginning their term in October 2017, AmeriCorps members will:
• Provide one-on-one and group assistance to students as they complete the steps required to enroll and succeed in college.
• Organize and assist with college-access events.
• Track students' progress towards education beyond high school.
• Develop standard volunteer management practices for program sustainability.
Benefits:
• Living allowance of $13,630/yr (full time) and $6,815/yr (half time)
• End-of-service education award of $5,815
• Health benefits (limited)
• Child Care assistance (for income-eligible members)
• Housing Assistance (100% student housing scholarship from Muscatine Community College for FT, and 50% scholarship for PT)