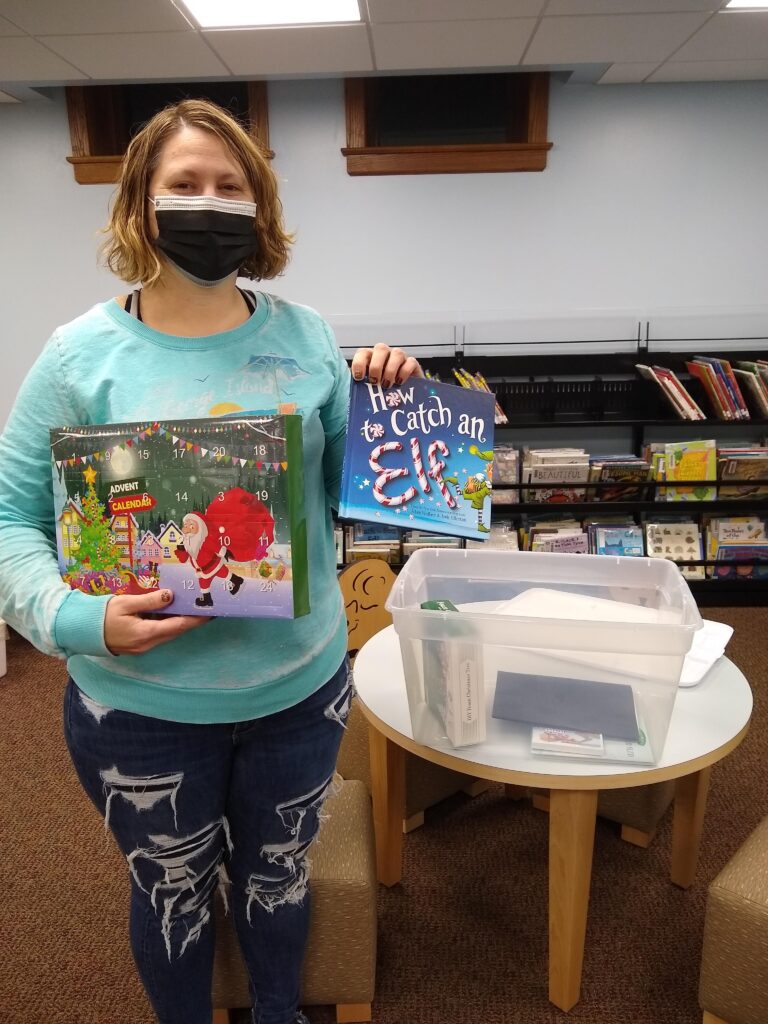 Aligned Impact Muscatine County (AIM) and Early Childhood Iowa Muscatine County (ECIMC) worked together to bring daycare boxes to the West Liberty library.
Aligned Impact Muscatine County and ECIMC share a goal that we want every child to be school-ready. Part of that is early learning opportunities. The more early access to learning materials and early learning the more school ready these kiddos will be. When surveyed, childcare providers stated they would love to implement curriculum into their daily activities but lacked prep time and resources. These boxes offer up just that, a themed box with learning activities.
Justina Yoder from Little Sprouts Early Learning Center in West Liberty recently checked out one of these boxes. With children from age 7 months to 3 years old, entertaining them all can be a challenge. Justina said this box was great for all the children in her daycare! The Christmas box contained an advent calendar, foam trees to decorate, a movie, books, and activity ideas. The kids really enjoyed the movie as they don't watch them very often at daycare. The box contained the book "How to Catch an Elf." One of the activities for this book was for the kids to tell her how they would catch an elf. One answer was that the child would catch it with their hands and put it in his home with his mom. Another child said they would catch the elf with a bag. Something new for her kids was the puppets in the advent calendar. They held puppet shows quite often! Justina said she would certainly check out another box as it was full of fun activities for the kids and it was something new and different from what they had at the daycare.